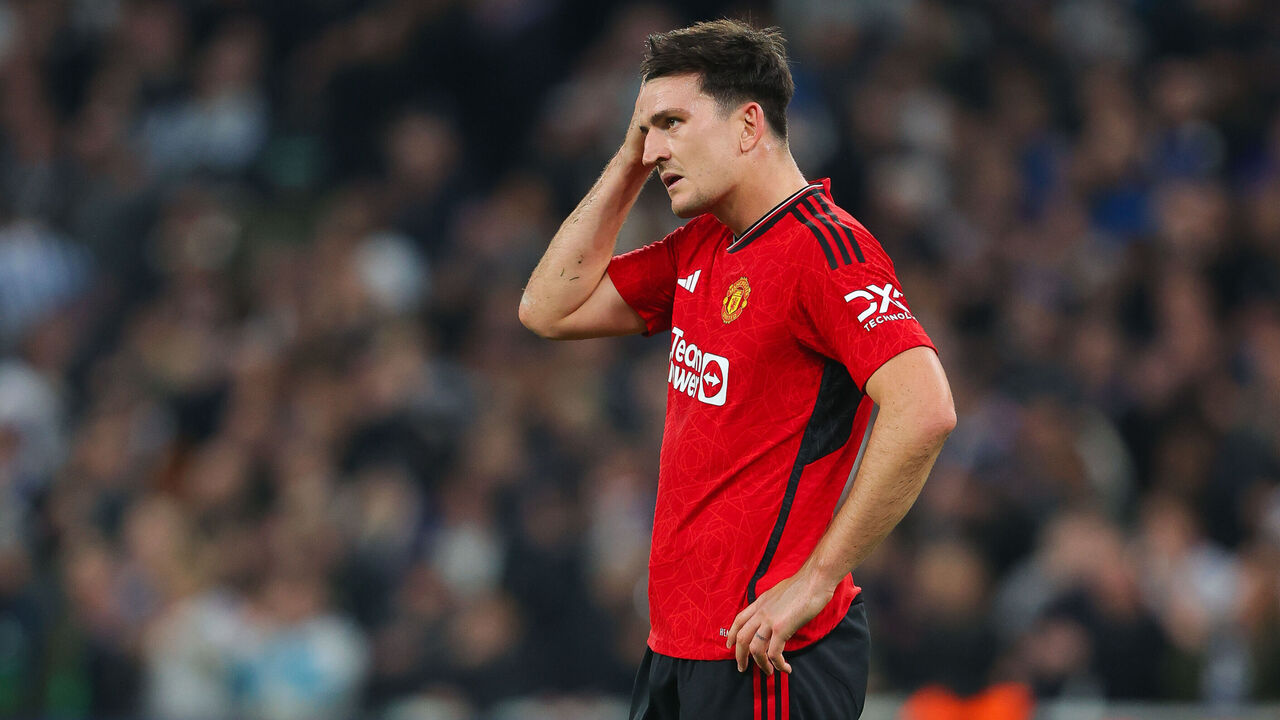 Key thoughts and analysis from Matchday 4 in the Champions League
The Champions League rumbled on this week. Below, we dissect the biggest talking points from Matchday 4 in Europe's premier club competition.
Ten Hag not to blame for latest collapse
Manchester United were humming. It seemed like Erik ten Hag had finally gotten through to his players. The passing was slick, the movement tidy, and chances were coming by the truckload. Rasmus Hojlund buried two of the three shots he had in the opening 40 minutes. Copenhagen had no answer for United's swift attacking play.
But nothing is straightforward. Not for these Red Devils. Once a little adversity hit them, the whole apparatus short-circuited. Marcus Rashford's admittedly unfortunate red card toward the end of the first half led to a collapse of epic proportions. Down to 10 men, United seemingly forgot how to defend. Copenhagen's Mohamed Elyounoussi caught four defenders napping inside the area, and Harry Maguire reprised his role as scapegoat with another poorly conceded penalty in first-half stoppage time. Not even a gift of a penalty in the second half could give United the reprieve they needed: Copenhagen struck twice in the final 10 minutes to secure an incredible comeback victory that exposed the lack of personal responsibility and character in United's increasingly fractured group.
Diogo Dalot has been a soft spot in United's defense for a long time, and his inability to mark his man allowed Copenhagen an equally soft equalizer with just a handful of ticks remaining on the clock. Then, Raphael Varane, who's looked a shell of the player who backstopped Madrid to multiple Champions League titles, gave away possession with an absurd blooper of a pass that Maguire could do nothing to corral. Copenhagen scored 23 seconds later.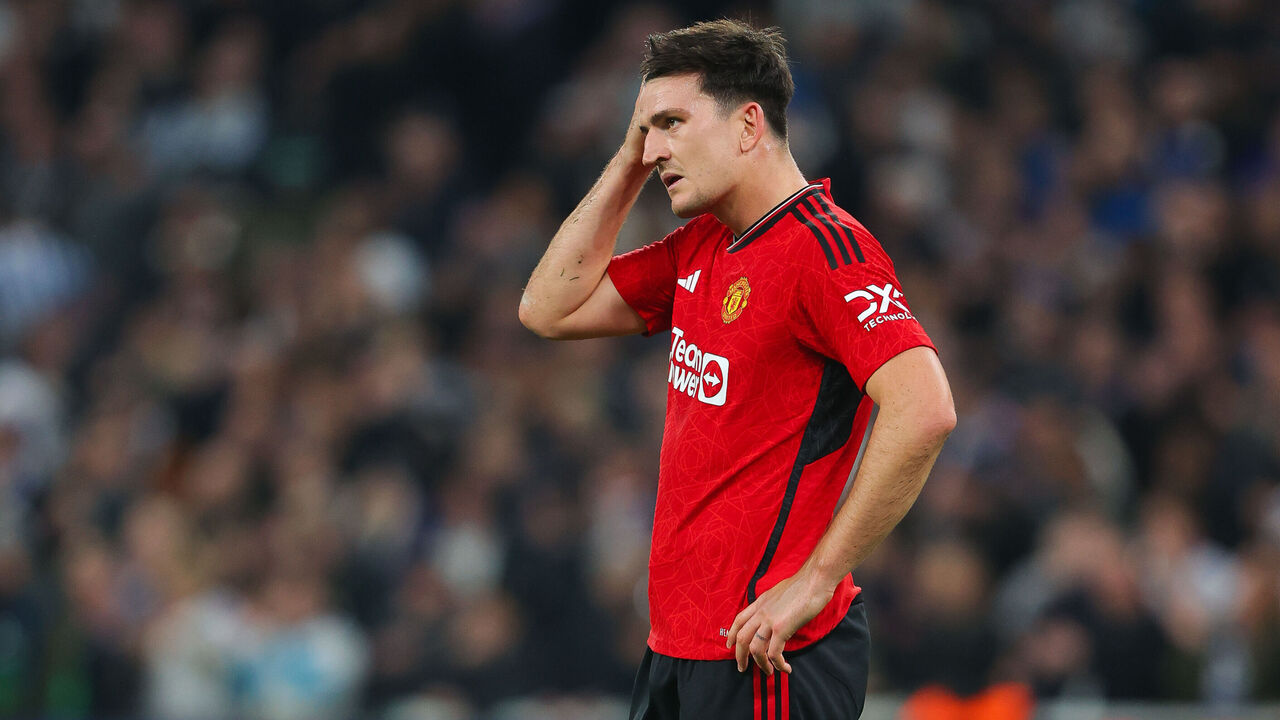 Ten Hag had set United up the right way. They looked like inevitable winners after a half hour. It was the best football they'd played under the Dutchman. But there's only so much coaching he can do to prevent such a sizable mental collapse. He couldn't have possibly legislated for one of the most senior players in the squad making such a casual error. Maybe he could've expected Dalot to blow his assignment, just not Varane.
At a certain point, the players have to take their share of the blame and accept they're just as much, if not more, of a problem. So many of them look to blame the other person when a bit of self-reflection would go a long way. Ten Hag's nonnegotiable disciplinary approach has certainly created a lot of negativity in United's camp – and he must accept responsibility for that – but his players have routinely failed to meet the challenge. He can't physically go on the field and push them into proper scoring or defending positions. They have to do that themselves. Either they can't or they won't. Which is worse? – Anthony Lopopolo
AC Milan save their season at critical juncture
Milan had just lost to one of the worst teams in Europe's top five leagues. They had heard the music from fans who had up until this point saved their vitriol in the hopes their continued support would keep the team from slipping into the abyss. But enough was enough. The whistling after Saturday's insipid 1-0 loss to Udinese was soul-crushing. The club's DJ even dropped "Pioli's on Fire," Milan's championship anthem, from his usual pregame mix.
But Milan's reaction Tuesday against Paris Saint-Germain was the stuff of legend. The players took to the pitch with something to prove, and it told.
There wasn't a single protagonist in Milan's 2-1 win over PSG. It was truly a collective effort. It showed the team is still unified, even as talk of dressing room unrest intensifies. There was leadership, personality, and accountability from each of the 11 players on the field.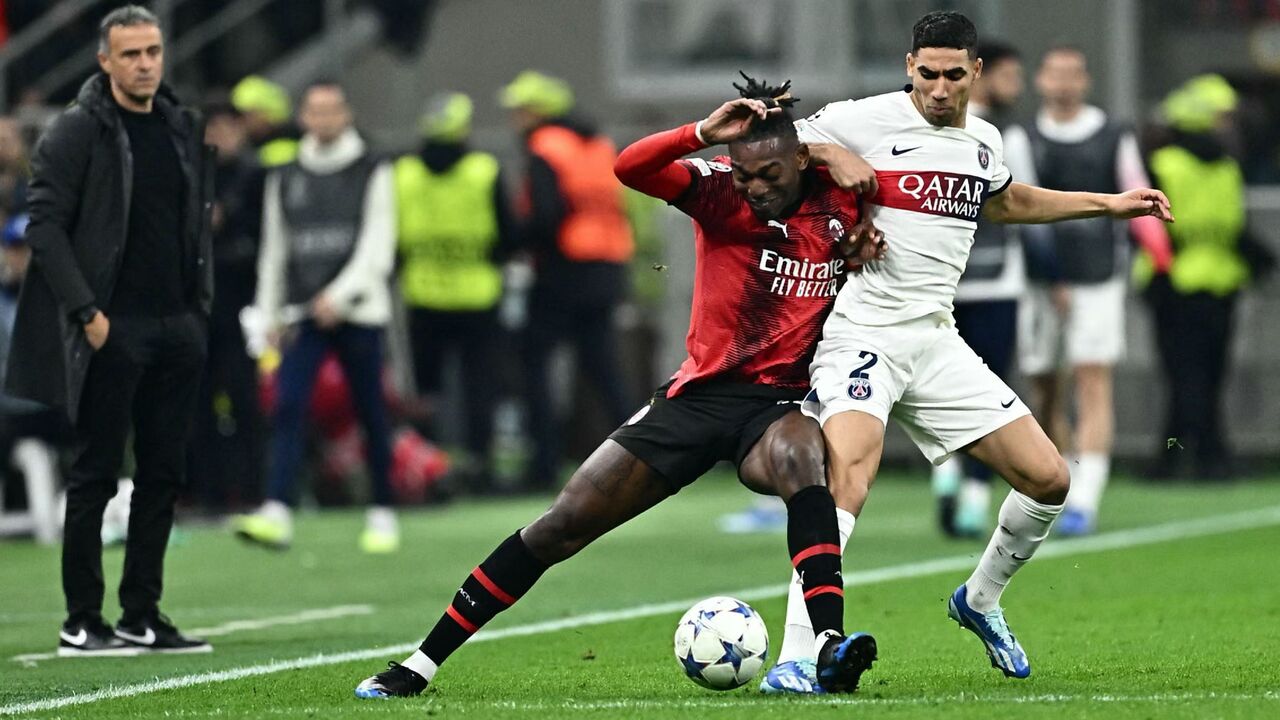 No one ditched their assignment. Davide Calabria shackled Kylian Mbappe. Fikayo Tomori reacted quickest to every ball. Rafael Leao scored off an overhead kick and put in serious work off the ball. He may have never defended so hard in his life. Ruben Loftus-Cheek won midfield battles and stormed up the pitch with ferociousness and an insatiable appetite. Olivier Giroud ran into channels and tormented PSG's defenders. You could go on and on. Everyone bought in. No one dragged their feet. No one waited for someone else to do their job for them.
That includes head coach Stefano Pioli. Outcoached in several big matches this season, Pioli finally set his players up to succeed. He allowed Loftus-Cheek to play higher up the field, using him as an outlet on the counterattack, which Milan favored over the predictable possession-based football that had sucked the life out of their fans. Playing on the counter allowed Milan's quicker, more physical players to take charge.
It was a calculated gamble. A loss Tuesday would've left them with a snowball's chance in hell of qualifying for the Champions League knockout round. Now, they're a point back of the top two in the group of death with two games remaining, and the win has galvanized a squad that was drifting aimlessly. – Lopopolo
Quick free-kicks
Put some respect on Calabria's name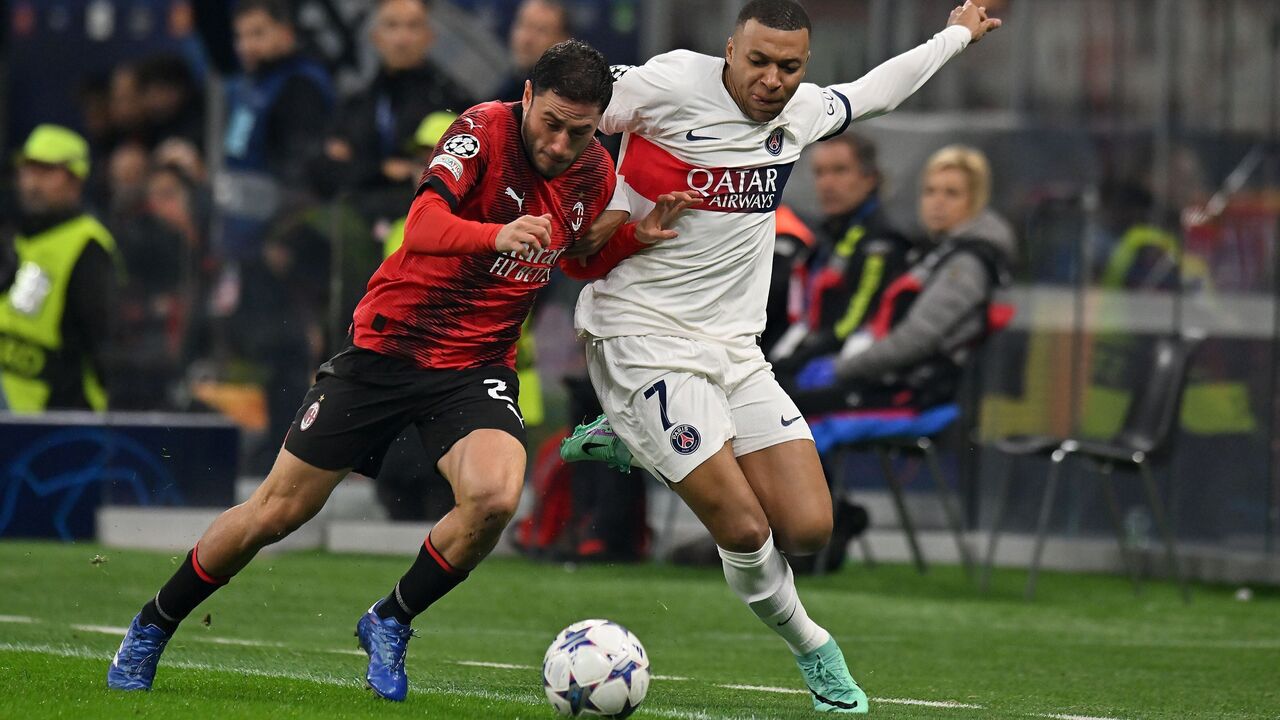 Milan's captain gets a lot of flak. Fans routinely mock him on social media and belittle his attempts to inspire the team. But he's a Milan lifer. He's been with the club since he was 10. And he's shown he can ball with the best of them. What more does he have to do to get the respect he deserves? What more does Luciano Spalletti have to see to call him up to the Italian national team? Calabria just muzzled two of the most dangerous dribblers in the game in Mbappe and Napoli's Khvicha Kvaratskhelia, and while he may lack consistency, Calabria always gives his all and calls out his teammates when they don't. There's no hiding from it now: Calabria is captain material and good enough to start in the world's biggest competitions. – Lopopolo
Young Boys captain embarrasses himself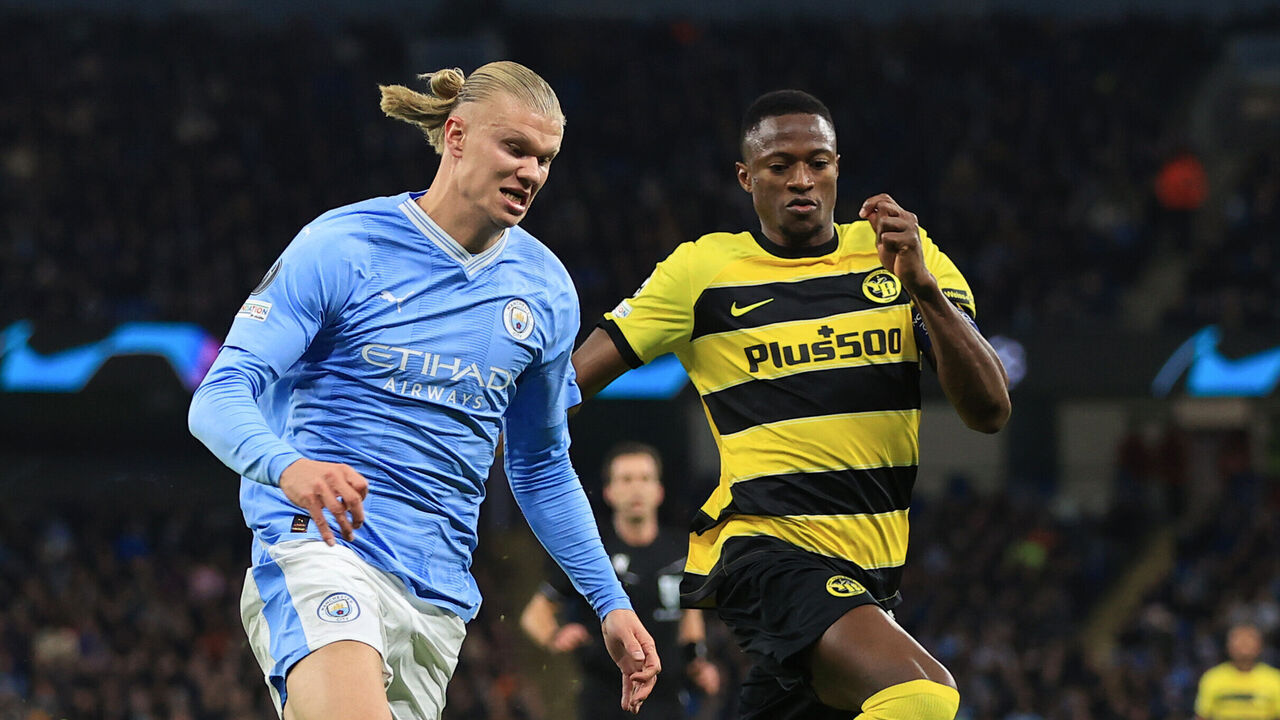 The look of disbelief on Erling Haaland's face said it all after starstruck Young Boys captain Mohamed Ali Camara asked for his shirt at halftime. The bemused Manchester City star shook his head and said, "You cannot do this," before submitting to Camara's oddly timed request. Young Boys were 2-0 down. Haaland went on to make a mockery of the Swiss side after halftime, tucking away his second goal in a crisp new kit to seal a win that was never in doubt. Young Boys head coach Raphael Wicky clearly wasn't impressed. "I wasn't aware of that. I am a bit surprised about that. I will have a word with him and see what he thought," Wicky said, according to BBC Sport's Simon Stone. The only positive to come from all of this is that Camara's embarrassing appeal helped mask what was a brutal performance by a Young Boys side that showed – on and off the pitch – it's out of its depth in the Champions League. – Gordon Brunt
Griezmann back to elite level
Two years after his career bottomed out at Barcelona, Antoine Griezmann is clearly back to being an elite player. The Frenchman, who turned down a lucrative move to Saudi Arabia in the summer, was hailed as a club legend by Atletico head coach Diego Simeone after a strong shift in Tuesday's 6-0 Champions League romp over Celtic. "He was born to play for Atleti," Simeone said, according to Fabrizio Romano. Griezmann capped off his two-goal display with an acrobatic highlight-reel strike and has now scored in three consecutive Champions League games. With him and Alvaro Morata, who also had two goals against Celtic, firing on all cylinders, Atletico Madrid unexpectedly have one of the best attacking partnerships in Europe. Not bad for a club typically associated with stout defending. – Brunt
Straight from the training ground
Things ultimately went sideways for Paris Saint-Germain on Tuesday, but their opening goal in Milan was an example of work on the training pitch translating perfectly to an in-game situation. Marquinhos met an outswinging corner kick from Vitinha and took a handful of defenders out of the play with a flick-on right into the path of Milan Skriniar, who had the simple task of knocking it over the line from close range. Fans, commentators, and pundits alike often complain when a set piece doesn't beat the first man, asking how professional footballers can put forth such terrible deliveries. In certain cases, it's a fair critique. But oftentimes, they're asking the wrong question. The initial cross, be it from a corner or free-kick, usually looks to connect with a near-post runner, like Marquinhos in this case, who can then change the ball's trajectory. Against a set defense that has nine – or even all 10 – players in the penalty area, that's one of the few ways to actually create scoring opportunities. – Gianluca Nesci
What happened to Benfica?
Benfica came into the 2023-24 season on the back of consecutive quarterfinal appearances in the Champions League. They won a group that included PSG and Juventus last year, going unbeaten in the opening round of the competition. How quickly things change. The Portuguese side was eliminated from contention for the knockout stage Wednesday after a comprehensive 3-1 defeat to Real Sociedad. Benfica, rolling along in domestic play, is pointless after four matches in Europe this season. Rafa Silva's consolation goal – when La Real were already 3-0 up and cruising – was their first of the group stage, making them the last team to break their duck. They lost Goncalo Ramos and Alex Grimaldo in the summer, but, for the most part, the team that dazzled last season is still intact, and new young stars like Joao Neves are emerging. What's gone wrong? Angel Di Maria, who returned as a free agent, was largely anonymous Wednesday. Summer signing Orkun Kokcu is injured. Arthur Cabral, recruited for €20 million to replace Ramos, has been a total bust so far. A continental campaign to forget for Roger Schmidt. – Nesci
Hojlund shows what he can do with service
We all know Hojlund hasn't scored in eight Premier League matches. Those goals will come if United tee him up the way they did in the first half against Copenhagen. Hojlund's movement has always been a strong suit, and he routinely finds ways to get into scoring positions. It's just up to his teammates to seek him out. That happened Wednesday, and he looked every bit like the £64-million striker everyone expected. His first goal was a tap-in born of his shifty movement in the penalty area, and his second came off the counter, a not-so-surprising development considering his pace off the ball. Hojlund showed exactly what he can do in a fleet-footed system, and it should encourage both Ten Hag and supporters that this investment will come good. – Lopopolo
Stat of the week
Pepe might just keep playing forever.
Tweet of the week
Manchester United fans are trained to expect the worst right now.
You might be interested in